[RESULTS] єgℓєѕ ѕку яι∂єяѕ vs Randomers
04-29-2018, 06:51 PM
(This post was last modified: 04-29-2018 06:51 PM by Єѕя-ҚASḨIƑ.)
Єѕя-ҚASḨIƑ
2הƊ ¢ø Ł£ΛƊ£Ŕ єɢℓєѕ ѕку яι∂єяѕ


Posts: 902
Joined: Dec 2010
Reputation: 52
RE: [RESULTS] єgℓєѕ ѕку яι∂єяѕ vs Randomers
єgℓєѕ ѕку яι∂єяѕ vs Randomers
SNOOKER NG NB BO3
HOST: esr~ Kashif
esr-kashif vs infinity ..12

esr~old lsp vs antidote ..21

qaka vs pain returns ..21
3-1 єgℓєѕ ѕку яι∂єяѕ
CONGRATS

єgℓєѕ ѕку яι∂єяѕ
WELLPLAYED Randomers
Nice win eagles.........Wooohooooo
---
We are The team
Boyond The nations
Boyond The religions
We are The players
We are symbol spirit of sport
You have? You Welcome
05-01-2018, 10:59 PM
(This post was last modified: 05-01-2018 11:00 PM by Єѕя-ҚASḨIƑ.)
Єѕя-ҚASḨIƑ
2הƊ ¢ø Ł£ΛƊ£Ŕ єɢℓєѕ ѕку яι∂єяѕ


Posts: 902
Joined: Dec 2010
Reputation: 52
RE: [RESULTS] єgℓєѕ ѕку яι∂єяѕ vs Randomers
SNOOKER NG NB BO3
HOST: esr~ Kashif
5:36 pm. 1 may 18
1

ripley vs matrix 21

ahmas vs gypsybob 21

wellcomebk vs blaster 12

lfc vs (no one came)
2

lfc v ripley 12

ahmas v blaster 20
Final

ahmas v ripley 20
CONGRATS

>>>>>>

AHMAS

<<<<<<


Well played all
---
We are The team
Boyond The nations
Boyond The religions
We are The players
We are symbol spirit of sport
You have? You Welcome
05-01-2018, 11:31 PM
⑧Яiрleу™
Newbie


Posts: 154
Joined: Mar 2018
Reputation: 8
RE: [RESULTS] єgℓєѕ ѕку яι∂єяѕ vs Randomers
Good hosted tournament Kash. Was nice to join in buddy, thanks for the host. Great games all, VWP.
Great final Ahmas, I'll have you next time
hahaha. WP mate!
05-02-2018, 09:58 PM
Єѕя-ҚASḨIƑ
2הƊ ¢ø Ł£ΛƊ£Ŕ єɢℓєѕ ѕку яι∂єяѕ


Posts: 902
Joined: Dec 2010
Reputation: 52
RE: [RESULTS] єgℓєѕ ѕку яι∂єяѕ vs Randomers
---
We are The team
Boyond The nations
Boyond The religions
We are The players
We are symbol spirit of sport
You have? You Welcome
05-07-2018, 10:04 PM
~єgℓє lyly~10K
єgℓєѕ ѕку яι∂єяѕ Team Leader


Posts: 3,763
Joined: Oct 2010
Reputation: 142
RE: [RESULTS] єgℓєѕ ѕку яι∂єяѕ vs Randomers
Congratulations єgℓєѕ ѕку яι∂єяѕ!
Congratulations Ahmas!
Well played all.
Great hosting and posting, Kashif, as always!
---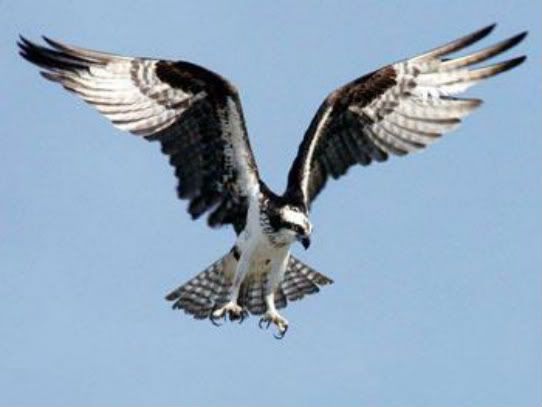 06-12-2018, 08:08 PM
(This post was last modified: 06-12-2018 08:09 PM by Єѕя-ҚASḨIƑ.)
Єѕя-ҚASḨIƑ
2הƊ ¢ø Ł£ΛƊ£Ŕ єɢℓєѕ ѕку яι∂єяѕ


Posts: 902
Joined: Dec 2010
Reputation: 52
RE: [RESULTS] єgℓєѕ ѕку яι∂єяѕ vs Randomers
єgℓєѕ ѕку яι∂єяѕ vs Randomers
3 vs 3
Host: Kashif
potli wala baba......vs......honey --21
esr~Kashif......vs......unbeatable2 --21
esr~Master......vs......Blaster--20
Score: 3-0 єgℓєѕ ѕку яι∂єяѕ
Wooohooooo
Congrats
єgℓєѕ ѕку яι∂єяѕ
Wellplayed Randomers
---
We are The team
Boyond The nations
Boyond The religions
We are The players
We are symbol spirit of sport
You have? You Welcome
06-12-2018, 08:32 PM
нσиεч
Posting Freak


Posts: 4,283
Joined: Apr 2012
Reputation: 126
RE: [RESULTS] єgℓєѕ ѕку яι∂єяѕ vs Randomers
congratts egles wp , well hosted n posted kashif
---
https://youtu.be/vJKbGisRqHs
06-12-2018, 09:21 PM
☁єgℓє ΘŁD☁ lsp
Co - CL єgℓєѕ ѕку яι∂єяѕ


Posts: 2,392
Joined: Sep 2010
Reputation: 151
RE: [RESULTS] єgℓєѕ ѕку яι∂єяѕ vs Randomers
thanks for hosting kashif ....well played all
---
http://www.8baller.co.uk/teams/2848/
06-16-2018, 02:54 AM
Єѕя-ҚASḨIƑ
2הƊ ¢ø Ł£ΛƊ£Ŕ єɢℓєѕ ѕку яι∂єяѕ


Posts: 902
Joined: Dec 2010
Reputation: 52
RE: [RESULTS] єgℓєѕ ѕку яι∂єяѕ vs Randomers
---
We are The team
Boyond The nations
Boyond The religions
We are The players
We are symbol spirit of sport
You have? You Welcome
07-14-2018, 12:50 AM
Єѕя-ҚASḨIƑ
2הƊ ¢ø Ł£ΛƊ£Ŕ єɢℓєѕ ѕку яι∂єяѕ


Posts: 902
Joined: Dec 2010
Reputation: 52
RE: [RESULTS] єgℓєѕ ѕку яι∂єяѕ vs Randomers
єgℓєѕ ѕку яι∂єяѕ vs Randomers
3 vs 3
Host: Kashif
Copycat ___vs___ Ðяυк Gчαlρσ 12
MITHRANDIR (DC) ___vs___ egle*adi 1000* 01
dolphine ___vs___ Melody 02
3-0 єgℓєѕ ѕку яι∂єяѕ
CONGRATS
єgℓєѕ ѕку яι∂єяѕ
WELL PLAYED
Randomers
---
We are The team
Boyond The nations
Boyond The religions
We are The players
We are symbol spirit of sport
You have? You Welcome
User(s) browsing this thread: 1 Guest(s)