Go for the glory of winning tourney Sunday 01/21/08
01-22-2018, 12:30 AM
(This post was last modified: 01-22-2018 12:33 AM by glory.)
glory
Hubba Hubba


Posts: 1,199
Joined: Jun 2012
Reputation: 84
Go for the glory of winning tourney Sunday 01/21/08
Eight players vied for the win. These players were (in no particular order)....Alek, Mike, Bob, Abby, Laurie, Dan, Game, and Phil. Thank you all for participating. Always fun huh : ))
Game number 1
Alek vs Game = 2 to 1 to Game
Mike vs Dan Dare = 2 to 1 to Mike
Abby vs Laurie = 2 to 0 to laurie
Bob vs Phil = 2 to 0 to Bob
Semi Final
Game vs Mike = 2 to 1 to Game
Lauri vs Bob = 2 to 1 to Bob
FINAL
.......AND THE WINNER IS
Bob vs Game = 2 to 1 to
BOB
CONGRATULATIONS!
01-22-2018, 01:16 AM
tєค๓ ๓๏๓
super moderator

Posts: 344
Joined: Jul 2014
RE: Go for the glory of winning tourney Sunday 01/21/08
Very nice tourney Glory, thanks for hosting and nice posting. It was fun. Nice win Bob. Next time I'm up for more boys v girls so the girls can win. See you all soon.
01-22-2018, 10:59 AM
(This post was last modified: 01-22-2018 10:59 AM by ☁єgℓє ΘŁD☁ lsp.)
☁єgℓє ΘŁD☁ lsp
Co - CL єgℓєѕ ѕку яι∂єяѕ


Posts: 2,373
Joined: Sep 2010
Reputation: 151
RE: Go for the glory of winning tourney Sunday 01/21/08
Thx for hosting Glory. Nice win Bob
---
http://www.8baller.co.uk/teams/2848/
01-22-2018, 06:50 PM
Dɨʀʈʏʂɯʒʒʈ
Administrator cfc


Posts: 1,925
Joined: Dec 2010
Reputation: 105
RE: Go for the glory of winning tourney Sunday 01/21/08
thanks bill , and laurie ; great tourney glory ty :)xx
---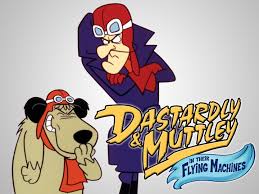 User(s) browsing this thread: 1 Guest(s)