03-21-2018, 01:15 AM
Encrypted
Lavabit


Posts: 71
Joined: Mar 2018
Reputation: 5
Țɑᴌɛʂ fᴙᴏᴍ ᴛɦɛ сяуᵱт
Snooker ng nb bo3 tounament from сяуᵱт

First round and players : DirtySweet cfc (56). $WANTED (51) LuᴄᴋʏSᴛᴀʀ(54) wellcome bk (44) ESR Rich Piana (44) Phillip Beale 31K⑧ (56)
⑧TIGERQUEEN♛35К(58) alek (72)

DirtySweet cfc vs Phillip Beale 31K⑧ - 2-0
wellcome bk vs ESR Rich Piana - 2-0
LuᴄᴋʏSᴛᴀʀ vs ⑧TIGERQUEEN♛35К - 2-0
alek vs $WANTED - 2-0


Semi finals - DirtySweet cfc vs LuᴄᴋʏSᴛᴀʀ 2-0
wellcome bk vs alek

Final round - DirtySweet cfc - alek 0-2 congrats to alek
---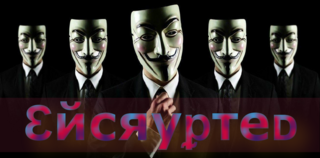 03-23-2018, 01:57 AM
(This post was last modified: 03-23-2018 01:59 AM by Encrypted.)
Encrypted
Lavabit


Posts: 71
Joined: Mar 2018
Reputation: 5
RE: Țɑᴌɛʂ fᴙᴏᴍ ᴛɦɛ сяуᵱт
Snooker ng nb bo3 (bo5) final

First round and players : ⑧ ƇĤƐƐҠZ ღ, wellcome bk, $WANTED
DirtySweet cfc, ¨˜°ºMMº°˜¨, Ɛйсяуᵱтeᴅ, ˟Alєssαиפяα˟, Clever Idiot, alek, phil, eduardo and some more, im real sorry this didnt post correctly. congrats to leo winning against wanted in the final 3-0. unfortunatly it posted wrong. i got it next time
---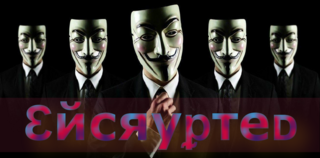 03-23-2018, 05:26 AM
RE: Țɑᴌɛʂ fᴙᴏᴍ ᴛɦɛ сяуᵱт
(03-23-2018 01:57 AM)

Encrypted Wrote: Snooker ng nb bo3 (bo5) final

First round and players : ⑧ ƇĤƐƐҠZ ღ, wellcome bk, $WANTED
DirtySweet cfc, ¨˜°ºMMº°˜¨, Ɛйсяуᵱтeᴅ, ˟Alєssαиפяα˟, Clever Idiot, alek, phil, eduardo and some more, im real sorry this didnt post correctly. congrats to leo winning against wanted in the final 3-0. unfortunatly it posted wrong. i got it next time
make sure you repost it then
---
Lєσ
03-25-2018, 01:40 AM
Encrypted
Lavabit


Posts: 71
Joined: Mar 2018
Reputation: 5
RE: Țɑᴌɛʂ fᴙᴏᴍ ᴛɦɛ сяуᵱт
snooker ng nb tourney bo3 bo5 final

First round and players: bob, kamal, alessa, me, matrix, abdi, moeen, anny,

alessa v matrix 2-1
me vs kamal 2-0
abdi vs moeen 2-1
bob vs anny 2-1

Semis - abdi vs me 2-0
bob v alessa 1-2

Finals alessa v abdi 0-3

Congrats Abdi
---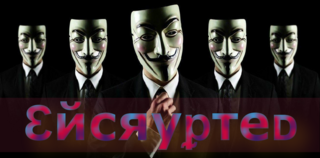 03-26-2018, 01:08 AM
Encrypted
Lavabit


Posts: 71
Joined: Mar 2018
Reputation: 5
RE: Țɑᴌɛʂ fᴙᴏᴍ ᴛɦɛ сяуᵱт
Snooker ng nb bo3 with a bo5 final in memory of  Monsieur Arnaud Beltrame
First round and players, bob, alessa, me, mahmoud, ahmas, alek, glory, lee james, sarah, dino, anny, brzeczyszczykiewicz, predator, bud
Alek vs me 2-1 (unstable connection to finish)
bob vs glory 2-1
alessa vs lee james 2-0
mahmoud vs ahmas idk what happened here but disqualifed mahmoud, abdis in
sarah v brzeczyszczykiewicz 0-2 brzeczyszczykiewicz had to leave glory takes over
anny v dino 0-2
bud v predator 2-0 bud dropped out gave place to moeen
alek v moeen 2-1
abdi v dino 1-2 dino quit
alessa v glory 2-0
bob free pass
finals
alessa v bob 1-0
alek v alessa 1-0
bob v alek 0-1
Congrats Alek.
---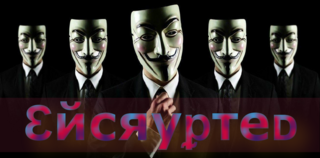 03-26-2018, 07:57 AM
iKiLL™
Enma Ai


Posts: 169
Joined: Jul 2014
Reputation: 25
RE: Țɑᴌɛʂ fᴙᴏᴍ ᴛɦɛ сяуᵱт
TYFH and posting Dingy. Always fun!
Congrats Alek! WP ALL!!!
---

03-26-2018, 08:29 AM
⑧Яiрleу™
Newbie


Posts: 154
Joined: Mar 2018
Reputation: 8
RE: Țɑᴌɛʂ fᴙᴏᴍ ᴛɦɛ сяуᵱт
Congrulations Alex, VWP.

Very well hosted Ding & nicely posted fella. WP to all other members that particapited, hope to see you all around for many more.
03-27-2018, 01:10 AM
Encrypted
Lavabit


Posts: 71
Joined: Mar 2018
Reputation: 5
RE: Țɑᴌɛʂ fᴙᴏᴍ ᴛɦɛ сяуᵱт
Tourney snooker ng nb bo3 bo5 final dedicated to the people lost in the winter cherry mall fire. rip all of the children and adults, and thoughts to the familys of those lost.

first round and players. bob, colabc, me, lee james, wanted, kamal, glory, smooker, giggs and alek, zodiac


bob v colabc 1-2
me v lee james 2-0
smooker vs wanted 2-0
kamal v glory glory left zodiac takes over
giggs v alek 2-0

Next round :
zodiac v kamal 1-2


me v smooker 0-2

colabc v giggs 2-1

Final bo3 3 way = colabc v smooker 1-0
colabc v kamal 0-1
smooker v kamal 1-0
smooker v colabc 1-0

congrats to smooker. the winner
---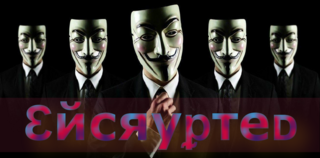 03-27-2018, 01:21 AM
(This post was last modified: 03-27-2018 01:34 AM by ⑧Яiрleу™.)
⑧Яiрleу™
Newbie


Posts: 154
Joined: Mar 2018
Reputation: 8
RE: Țɑᴌɛʂ fᴙᴏᴍ ᴛɦɛ сяуᵱт
A well hosted tournament once again Ding. I'm really enjoying these tournaments after a long day at work and after putting my daughter to sleep. Really does relax me.
Thank you for letting me take part once again, VWP all & a massive congrulations to Smooker.
RIP TO ALL THE BRAVE PARENTS
& CHILDREN THAT WAS LOST IN THE WINTER CHERRY MALL FIRE. YOU WILL BE REMEBERED.
03-27-2018, 06:17 PM
Dɨʀʈʏʂɯʒʒʈ
Administrator cfc


Posts: 2,058
Joined: Dec 2010
Reputation: 106
RE: Țɑᴌɛʂ fᴙᴏᴍ ᴛɦɛ сяуᵱт
nice hosting ding , and ty for dedicating this to those poor ppl R.I.P to all
---
[I
User(s) browsing this thread: 1 Guest(s)