April Madness Sign Up Sheet
04-10-2018, 09:17 PM
April Madness Sign Up Sheet
Hello,

Due to an overwhelming response and support for this tournament, I am fulfilling my promise to make it happen. This is a sign up sheet for everyone that wishes to be in the tournament. I still have to work out the date, some details, and create the bracket. If everyone that is interested in being in this tournament can reply to this comment saying "I want in", then I will write your name down and lock your position in the tournament. The tournament will only accept 32 people.
04-11-2018, 12:55 AM
(This post was last modified: 04-11-2018 12:56 AM by ⑧Яiрleу™.)
⑧Яiрleу™
Newbie


Posts: 154
Joined: Mar 2018
Reputation: 8
RE: April Madness Sign Up Sheet
I W A N T I N
Best of luck with your suggestion mate. Let me know the dates, cheers.
04-11-2018, 05:46 AM
Encrypted
Lavabit


Posts: 71
Joined: Mar 2018
Reputation: 5
RE: April Madness Sign Up Sheet
im in. i was already in. i probably won
---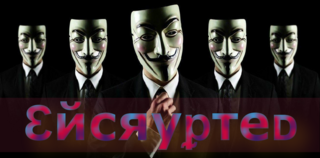 04-11-2018, 11:24 PM
Pαιи Яεţuяηs
6 Ƥɑtɧs of рɑїл


Posts: 327
Joined: Mar 2010
Reputation: 92
RE: April Madness Sign Up Sheet
u came up with the idea playin me, so i gota be in, hopefully it doesnt get in the way of work
, might even call it off who knows
---
04-13-2018, 05:27 PM
̶d̶̶j̶̶1̶
ᴍᴀɢɪᴄɪᴀɴ


Posts: 403
Joined: Jun 2012
Reputation: 48
RE: April Madness Sign Up Sheet
nice idea i m in hope it shuld be around 6-7 pm uk
---
User(s) browsing this thread: 1 Guest(s)