11-03-2018, 11:24 PM
DanDare
Newbie


Posts: 7
Joined: May 2016
Reputation: 1
BOLD TOURNEYS
Explanation for all the members on here last night and in general.

I feel strongly about Bold type being give as a prize. It was given to identify Mods and members who have achieved or deserved something special. It was initially instigated by Bob and accepted by all as a very good idea. (1 up for Bob)
Then there was the matter of colour type, initially used for Mods. then given as a reward for winning tournaments,'another good idea'.
With the decline in tournaments, Bob and other Mods started giving colour to anyone who asked for it. 'Bad idea'.(1 down for Bob), in my personal view it should have reverted to as it was before. Only for tourney winners
Giving bold as prize for winning tourney will not bring back members.
Because it was nothing to do with why the members were leaving in the first place. This was down to the bad behaviour of a certain few members. Bob and other Mods did manage to get rid of some but not till the damage had already been done. Not only that but it was down to the members own lack of commitment to their teams that the tourneys dried up.
There are other reason I know of for members leaving but I will only discuss this with Bob in private.
My only suggestion for getting back members is to encourage the team tourneys to start up again, try and get interest back again. Try and get agreed rules installed and kept to.
BOLD TOURNEYS ARE DENIGRATING TO THE HOLDERS AND WILL NOT GET BACK MEMBERS.
11-03-2018, 11:34 PM
Dɨʀʈʏʂɯʒʒʈ
Administrator cfc


Posts: 2,058
Joined: Dec 2010
Reputation: 106
RE: BOLD TOURNEYS
like i said it was not my idea to give colours it was ivana and luke
---
[I
11-04-2018, 10:30 AM
kopite
Super Moderator


Posts: 264
Joined: Mar 2013
Reputation: 33
RE: BOLD TOURNEYS
IN MY OPINION ANYONE WHO PLAYS REGULARLY IS ENTITLED TO SOME FORM OF REWARD. WETHER IT BE BOLD OR NOT . AND TBH DAN WHEN WAS THE LAST TIME YOU PLAYED IN A TOURNEY?? I KNOW IT WONT BRING NEW OR OLD PLAYERS TO SITE BUT WHY NOT GIVE THE REGULARS SOMETHING TO PLAY FOR? AS I AND OTHERS HAVE SAID IN THE PAST...FEEL FREE TO HOST A TOURNEY AND WE ALSO TAKE ON BOARD ANY SUGGESTIONS FROM ANYONE. BEING NEGATIVE OR WHATEVER AINT HOW TO DO THINGS.
WE KNOW BOLD WAS A MOD OR ACCOMPISHMENT THING AND I UNDERSTAND YOUR FRUSTRATION HAVING PLAYED THE HUGE AMOUNT OF GAMES U DID TO GET BOLD. HOWEVER ..TIMES CHANGE AND WITH TIME SO DO RULES ETC AS DO REWARDS. ITS JUST A CARROT TO DANGLE TO GET PLAYERS PLAYING IN TOURNEYS AGAIN AND BEAR IN MIND THE WORK BOB AND THE TEAM DO IS UNPAID,UNSOCIABLE AND VERY TIME CONSUMING SO PLEASE TAKE THAT INTO CONSIDERATION BEFIRE BORATING EVERYTHING WE TRY TO DO
KEEP POTTING
---
[img]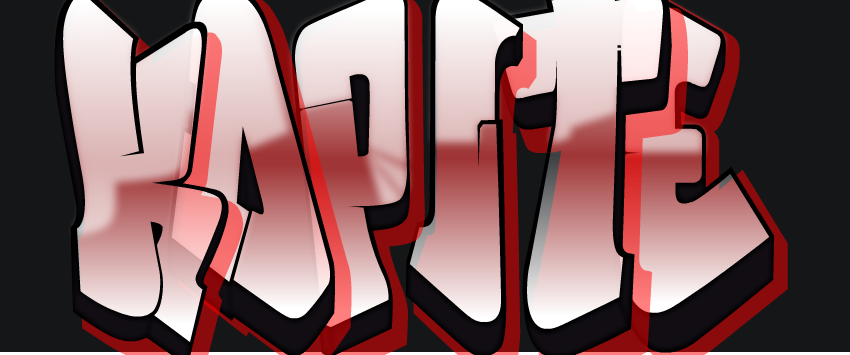 [/img]
11-04-2018, 12:50 PM
DanDare
Newbie


Posts: 7
Joined: May 2016
Reputation: 1
RE: BOLD TOURNEYS
Hi Kopite We've been friends a long time and u know I don't complain ever. But this rule is not right. Firstly I was not awarded bold for number of games played, I was awarded out of respect for the fact that i'm the oldest player on here, 77 yrs.old. Something I'm very proud of. This rule will be very denigrating to me. The reason I don't often play tourneys is they're on too late. And to dangle this as a carrot will not work either because the main reason still exists.
11-04-2018, 09:49 PM
tєค๓ ๓๏๓
super moderator


Posts: 407
Joined: Jul 2014
Reputation: 26
RE: BOLD TOURNEYS
First off Dan, color was given to anyone with rate as a decision by Luke and Ivana, not Bob. I'm not sure how bold is denigrating either. Personally I see it as a reward just like color was, except more limited since there is only 1 tourney a month. The point was to get people interested in tourneys again, not just to bring back players. The players asked for a reward and even some suggested bold font. So it is not just one person's idea. This is not a rule, it's a chance for a prize, earned by winning against other players. I think it was what players wanted so I see nothing wrong with it. Tigs and Glory got bold and have agreed this is a good idea. Seems the only one who has a problem with it is you, Dan. You are entitled to your opinion but so is everyone else. So now you have mine, I'm all for it.
---
I'm just me.
tєa๓๓o๓
11-05-2018, 12:18 PM
мǺǥiciǺи
Super Moderator


Posts: 185
Joined: Jul 2014
Reputation: 40
RE: BOLD TOURNEYS
i think its a great idea in my opinion gets people playing tourney again, others have said its a great idea too, think its just you dan that has the need to moan about it, and yeah it wasnt bobs idea for the colour in the firstplace i think you probably know this anyway, so yeah great idea for the players who come play tourney and want to actually win a little prize if they are the winner, so yeah im all for this aswell,
11-05-2018, 08:11 PM
GoodBye x
Born to be Original


Posts: 4,472
Joined: Apr 2012
Reputation: 126
RE: BOLD TOURNEYS
does the winner of bold font tournys get to keep it or does it get handed over to the next months winner ?
11-05-2018, 08:22 PM
Dɨʀʈʏʂɯʒʒʈ
Administrator cfc


Posts: 2,058
Joined: Dec 2010
Reputation: 106
RE: BOLD TOURNEYS
they keep it becca
---
[I
User(s) browsing this thread: 1 Guest(s)